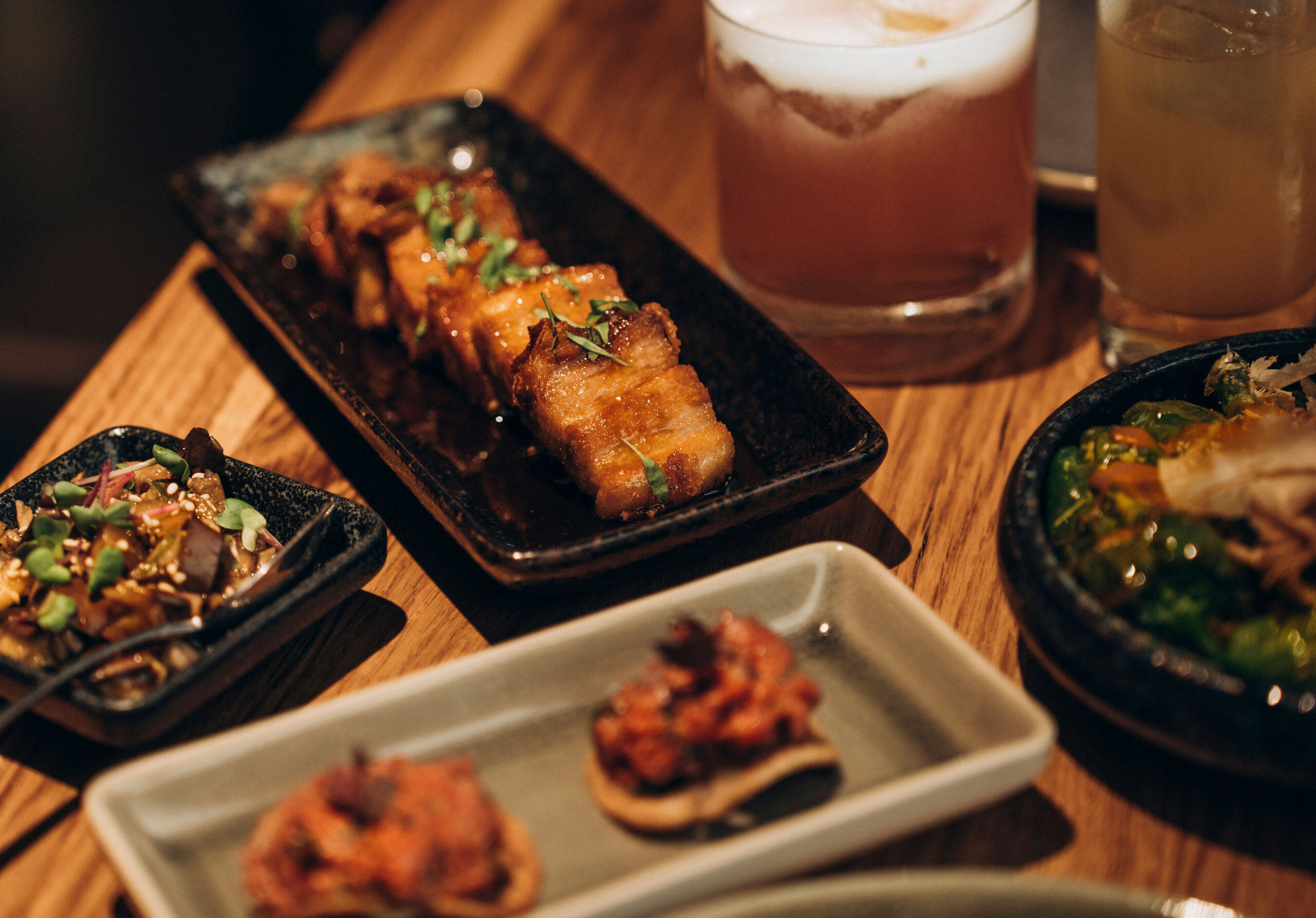 About KAZO
We are deeply in love with Japan. Both with the food, but also with the Japanese culture. At KAZO, you will experience an exquisite menu and genuine Japanese service, known as "omotenashi".
Our dream is to show the variety and the many surprising flavours hidden in the Japanese kitchen. It is no coincidence that the vast majority of Michelin-restaurants are located in Japan. Tokyo, Kyoto and Osaka rank first, third and fourth, respectively, among cities with the most Michelin-restaurants in the world.
Our kitchen
Every day, our chefs put together a menu of various sharing dishes and a selection of a la carte dishes. Our focus is on fresh ingredients and great quality. The kitchen team works according to the classic Japanese food traditions but is also inspired by the well-known Nikkei cuisine.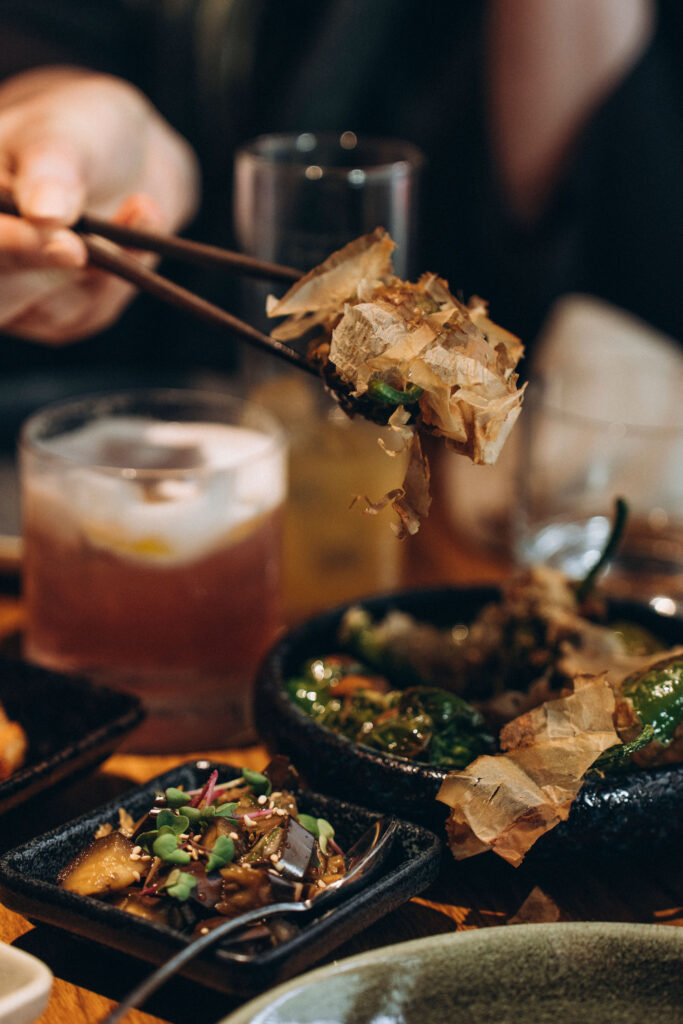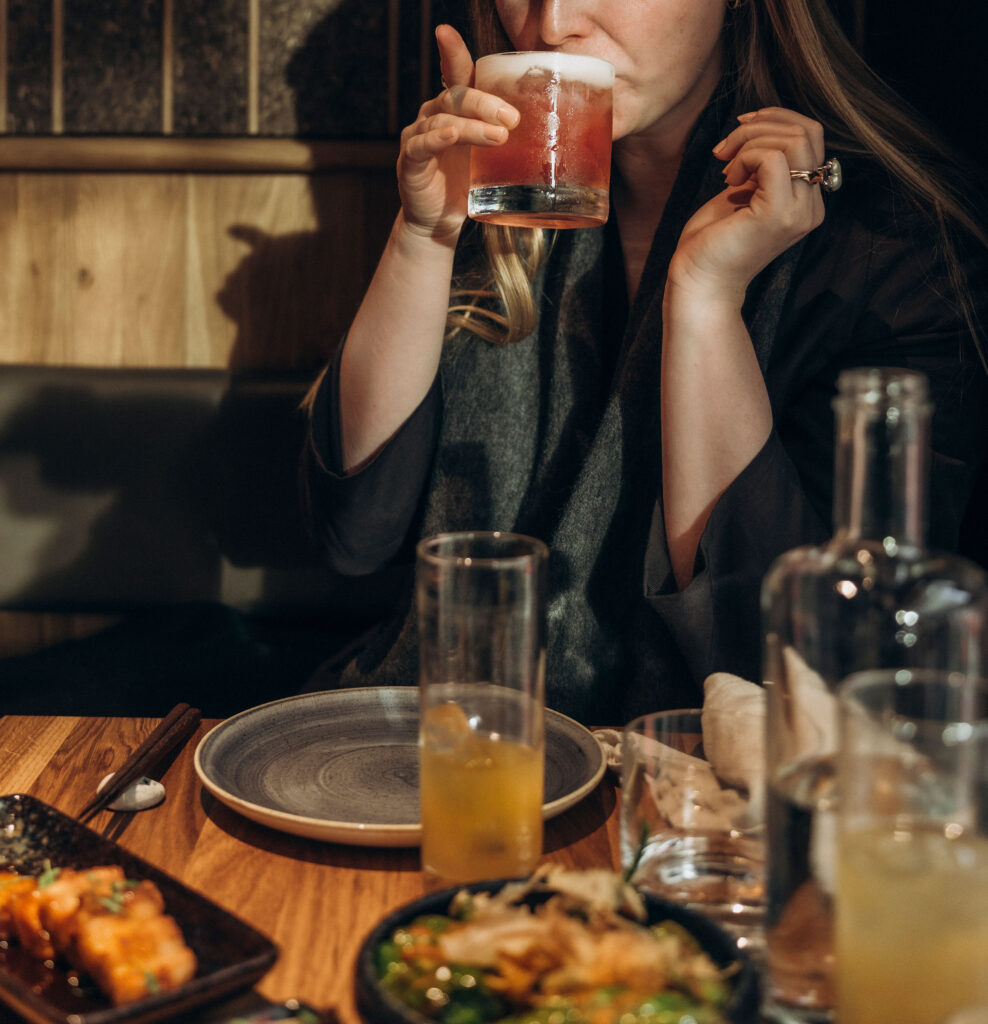 Our beverages
For each menu we carefully select a wine menu and a sake menu. You are of cause also welcome to choose your own wine, sake or draught beer. The bar also offers a selection of Japanese-inspired cocktails, with new and intriguing flavours.
Our restaurant atmosphere
We have drawn inspiration from the world's leading Izakaya's when designing our restaurant. Working with top designer Lars Vejen – who shares our love of Japan – we have created a gastropub, which is both cosy and cool and oozes Japanese style and lounge elegance. The ideal setting for unique taste experiences.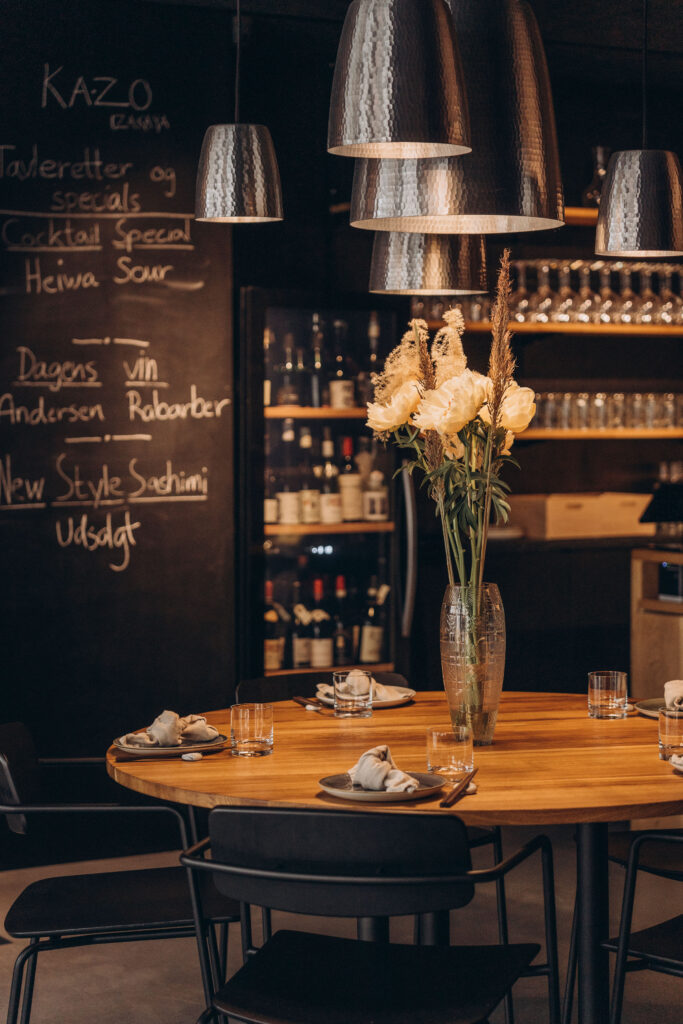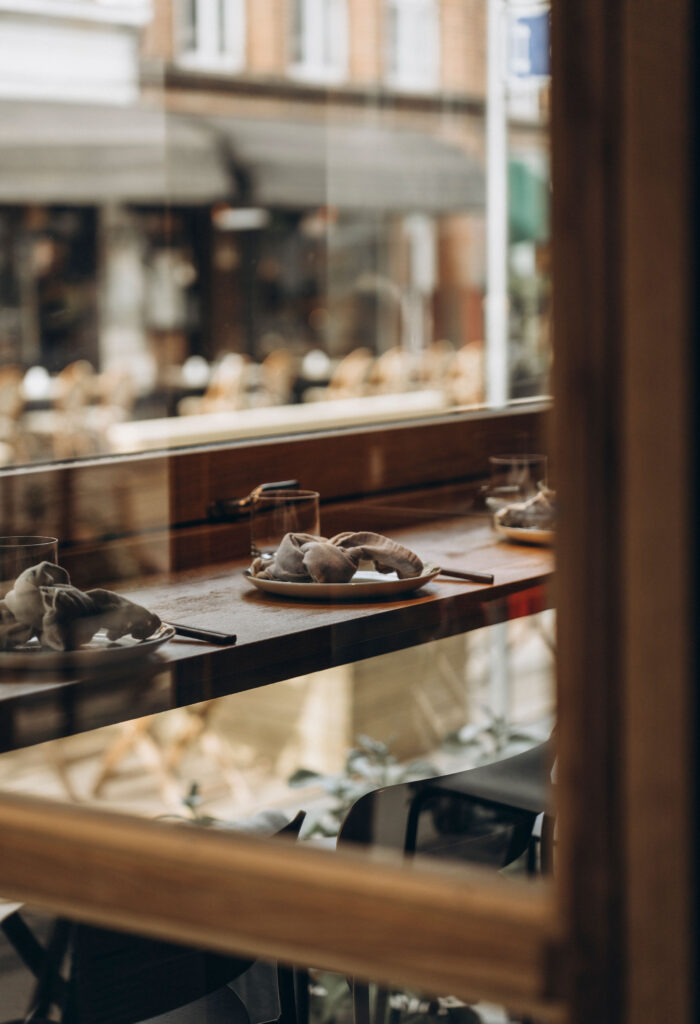 Our location
KAZO Izakaya is located in the middle of Jægergårdsgade, centrally located on one of Aarhus' most vibrant streets and next door to a number of of other restaurants, bars and cafés. The area is buzzing with diversity and wonderful people – and we love it.